ob_start(); include('class.gzip_encode.php'); ?>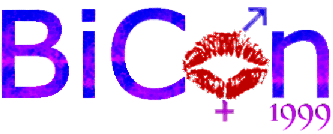 BiCon 1999
Summary of Accounts





BiCon 1999 Accounts
Summary excluding hardship fund, loans and surpluses
Income
Outgoings
Registrations
5342.00
Accommodation [2]
6145.61
Accommodation
7028.00
Meeting rooms
2812.36
T-shirts and badges
348.00
Daytime PA hire
84.00
Donations
45.00
Posterboard hire
100.00
Adverts
15.00
Flipchart stands [3]
141.00
Interest
61.72
Crèche
443.282
Coffee tickets [1]
308.85
Equipment for ents
260.00
Toward phone calls
50.00
Taxis
15.00
Coffee etc [1]
1004.63
Stall at Pride Scotland
27.50
Printing booking forms
69.00
Copying programmes
70.60
Other copying
9.00
Stationary
67.96
Name badges
51.68
Postage
45.94
Total
13148.57
Total
< td>11397.56
Surplus = 1751.01
Including loans, surpluses etc.
In
Out
loan from EBG
200.00
repaid to EBG
200.00
from '97/'98
2892.49
to hardship fund
1000.00
from BAG [4]
547.66
BM fee (from BAG money)
58.75
hardship from auction
121.45
surplus this year
1751.01
Total
4253.86
- passed to BiCon 2000
[1] The coffees were a nightmare. We tried to keep the money for them separate so we could count it, and the figure shown as coffee ticket income is our best estimate. As it was Pollock charged us much more than this, and we would have been seriously inconvenienced by it if they had not also charged us less than we expected for accommodation.
[2] Pollock charged us much less for on site accommodation than we expected. This was because we didn't have to pay VAT on rooms for the Friday and Saturday nights. The extra money from this served to offset the loss from the coffees.
[3] We bought flipchart stands outright rather than hire them from Pollock as it was only marginally more expensive. They have been passed on to BiCon 2000.
[4] BAG promised to pay for the BM box, as they have up until now. We didn't actually get any money from them until August 1999, at which point they transferred their whole balance to BiCon.

Mail us at BiCon 1999

Last modified: 10th December 1999

new gzip_encode(); ?>